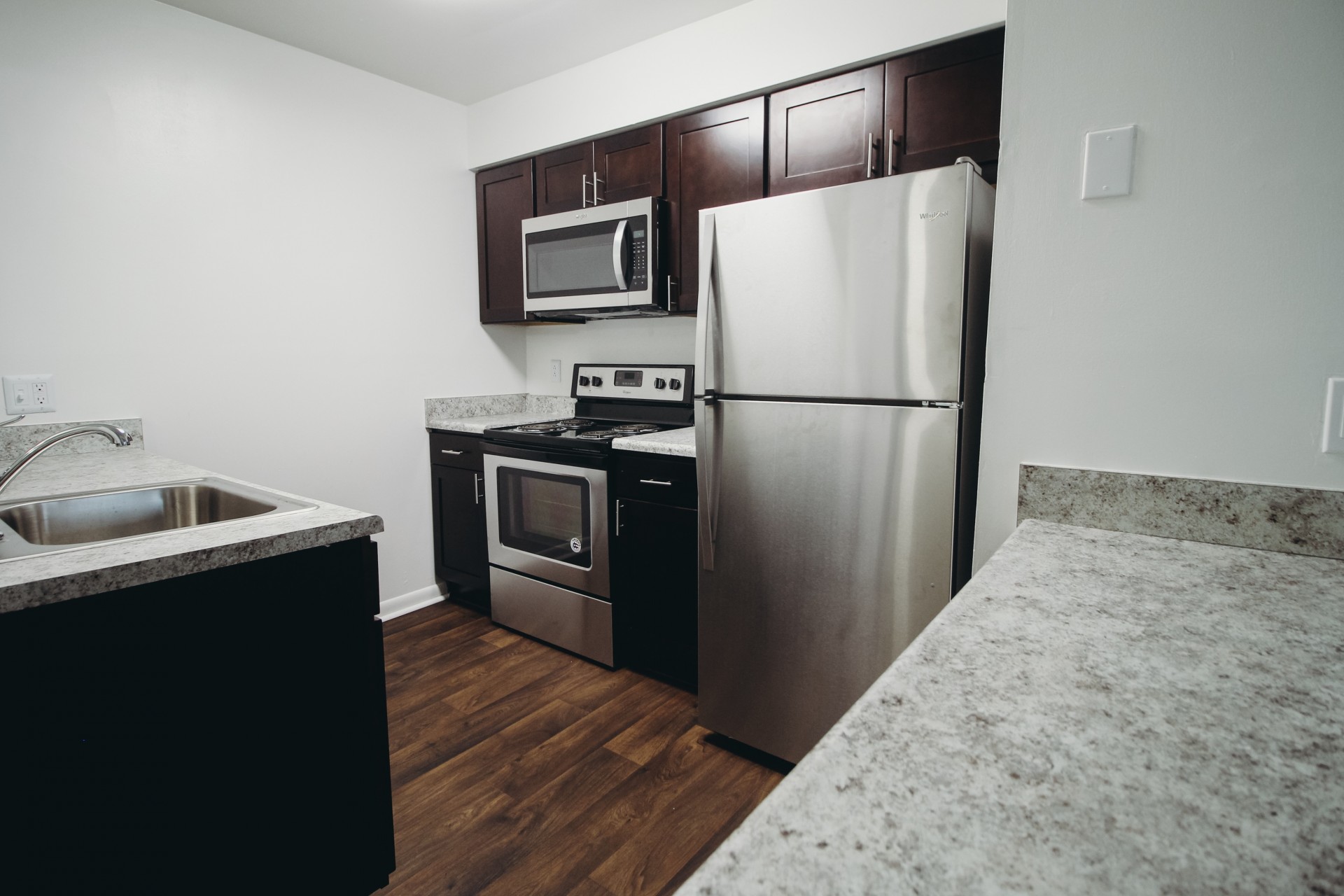 Your Review
Submit a Review

Resident Reviews
|Recommended: YesOak Lake — I've only been here for a total of 4 months and it's a please living here. Everyone is polite and it's always nice and quiet. My only feedback is they don't keep the breezeways and stairs clean.
|Recommended: YesVery professional and friendly. — Anytime I need something they are eager to help. If I have a service call it is handled within a couple of hours. They call regularly to ask if everything was done properly. They make me feel as a valued resident.
|Recommended: YesGreat community, wonderful staff — It's nice, quiet, and diverse of couples, families, and all range of ages. Very affordable compared to others in the area of similar size. Friendly staff and nice clubhouse gym amenities.
|Recommended: YesI have no material issues with the property. — My individual unit is pretty worn down. I have no issue with it, but the appliances, counter tops, laundry area doors, etc. are showing their age. I have no desire to move, but just wanted to mention it, in case you track the general condition or age of the individual units. My only slight criticism there always appears to be lose trash floating around the grounds and parking areas. I pick up trash all the time, and I know the maintenance staff are always picking it up as well because I see them doing it regularly . I'm wondering if it's possible or desirable to keep the dumpster doors closed at all times to prevent the wind from blowing trash out I'm also wondering if periodic reminders to the residents would be helpful
|Recommended: YesBest place I ever lived on my own Really feels like home. — I love living here since my husband is not always home, I feel extremly safe. Very quiet neighborhood and friendly staff as well. They maintain the outdoors very clean. Maintenance is always fast at answering residents tickets. In other places I've lived in before their maintenance took FOREVER week or weeks to even show up at your door. Here they always get the job done right and quick. Front desk staff are really friendly and patient with everyone which is very hard to come by in this type of area city . They actually show that they care here and that is why I will always recommend anyone to live here.
|Recommended: YesQuiet location — Close to amenities, and quiet.
|Recommended: YesI enjoy comin home — Definitely to check this property out
|Recommended: YesAppreciative for the all the help — Great staff and all hard workers just the buildings need updating which is currently happening besides that my neighbors upstairs are loud of as hell and you can hear everything but after renovations things should be better for the next guests. Great location and property to live for a couple of years or so.
|Recommended: YesGreat — I love this apartment complex,everyone is friendly and the staff and maintenance people are phenomenal. The pool is very fun during the summer.
|Recommended: YesOverall, a great location and reasonably priced. — In the 15 years I was a resident with this property, the overall experience was very pleasant and satisfactory. There were occasions where plumbing was an issue, flooding in both bathrooms based on pipes on the side of our building and from what we were told, tree roots growing awry...I believe the property is now addressing these concerns, but it has taken 7 years to happen. Upgrades were made to maintain us as residents painting, new carpet, new bathroom mirror light fixtures, dining room ceiling fan, new fridge, new stove, faux marbelized counter tops, etc...however, the quality of the people being rented to was a concern at times. Two separate tenants in Apt A directly across from us have been rowdy, messy trash in breezeway, odor when their apt door was opened undesirable guests visiting and the police at their door almost weekly for a period of time. Sound insulation...we can hear our neighbors in Apt A when we're standing in the kitchen. We could also clearly hear our upstairs neighbors having sex when we were in our master bedroom. Layout and design is good, spacious walk in closets was a plus.
|Recommended: YesLove the new staff — We've been at Oak Lake for almost 3 years. We do love it here There were some issues in the past with former management but we are loving the new team They're on top of everything and never hesitate to assist
|Recommended: YesGreat place to live — It's a comfortable environment, feels safe, considerate neighbors and professional staff.
|Recommended: YesSafe and Quiet Living — Consider if you have animals and like safe, quiet neighborhood with ability to walk after dark in a lighted community.
|Recommended: YesOverall — Community appearance is good and the staff is nice and receptive to concerns in the community. Walls are thin though.
The views and opinions expressed herein are solely those of the original authors and other contributors. These views do not reflect the views of "Oak Lake", its owners, managers, agents, employees or content providers. No representation or warranty, express or implied, is made or given by "Oak Lake", its owners, managers, agents, employees or content providers regarding safety, accuracy, completeness or suitability of the information or material expressed herein for any particular purpose